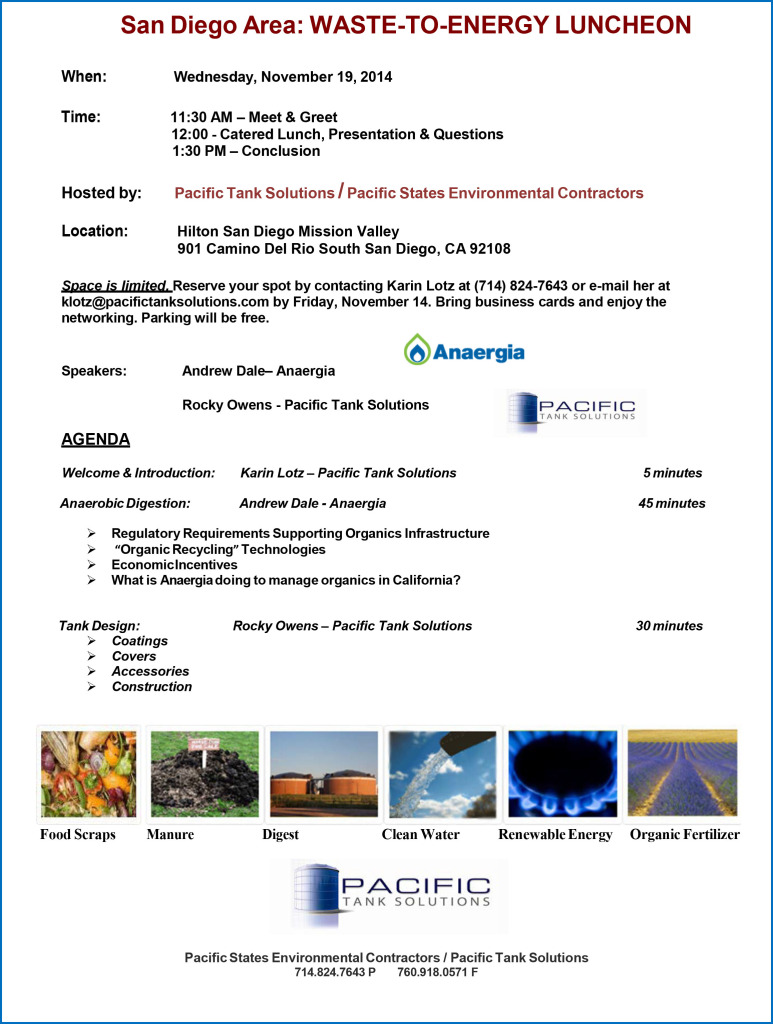 On November 19, 2014, Pacific Tank Solutions will host to a Waste-To-Energy Luncheon in San Diego, California. The guest speaker, Andrew Dale from Anaergia, will discuss: What's driving the industry for organic solutions? Economic Incentives, Organic Solution Technologies, What is Anaergia doing to manage organics in California?
Many companies in California is choosing Waste-to-Energy instead of adding to the landfills.  Private owners, municipal GM's, design engineers, waste haulers and others in the energy space are planning to attend this event. .
 
Pacific Tank Solutions' Glass-Fused-to-Steel bolted steel tanks are an excellent choice for the harsh and corrosive environment of the digester market. Our tank coating provides a long lasting and low maintenance option for tanks holding food waste and other feedstock for the anaerobic digestion.