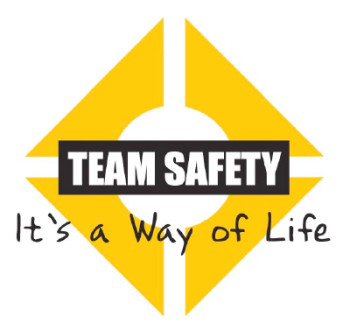 Health and Safety is of paramount importance to Pacific States and is integrated into everything we do. We are committed to providing a workplace that is free from any recognized hazards.
Pacific States demonstrates one of the best safety records in our industry. We are especially proud of receiving the ECS sponsored "Excellence in Environmental Risk Management Award", presented annually at the Construction Insurance Conference which is sponsored by the International Risk Management Institute. The award is in recognition of exemplary environmental risk management practices. The success of Pacific State's safety program is evidenced by our Experience Modification Rate (EMR) that is well below the national average of similar firms in the industry.
Our organization's safety department consists of four full-time safety professionals and two administrators who set the stage for safety by conducting training classes, site surveys, accident investigations, and consultations with field personnel. Our career safety professionals have academic and technical training in occupational health, industrial hygiene, and health physics. Our safety staff has technical training and specialization in areas including remediation, mass excavation, demolition, emergency response and toxic cleanups.
Our safety program is behavior-based and fully compliant with OSHA, MSHA (Mine Safety and Health Administration) and state regulations. All Pacific States management, staff and on-site work force have completed a 40-hour OSHA Hazardous Waste Operations and Emergency Response Standard (HAZWOPER) training. We require annual HAZWOPER updates, annual physicals, and medical surveillance programs including a comprehensive drug and alcohol-screening program.
Each year at our corporate training facility, in-house instructors and outside professionals conduct extensive training in construction and environmental safety.
Unique to each project, Pacific States utilizes site-specific Health and Safety Plans (HASP) , which contain, at a minimum the following elements: training requirements, expected hazards and controls, and site-specific emergency response. As part of the HASP, a Job Hazard Analysis (JHA) is developed for each task.
Pacific States uses initial, weekly, and daily health and safety meetings to provide project-specific information to field staff. The field superintendent is responsible for inspection of the excavations on a daily basis. Our corporate safety department performs random field health and safety audits.
Our health and safety philosophy simply stated: Safety is a way of life at Pacific States
Performance is also improved through accident and near-miss investigations so that preventative measures can be taken immediately. Root cause analyses are used to find the underlying cause of a problem. Each Pacific States employee is expected to work safely without exception.