Environmental Infrastructure & Wetlands Restorations: Wetlands/United States Fish & Wildlife Service
---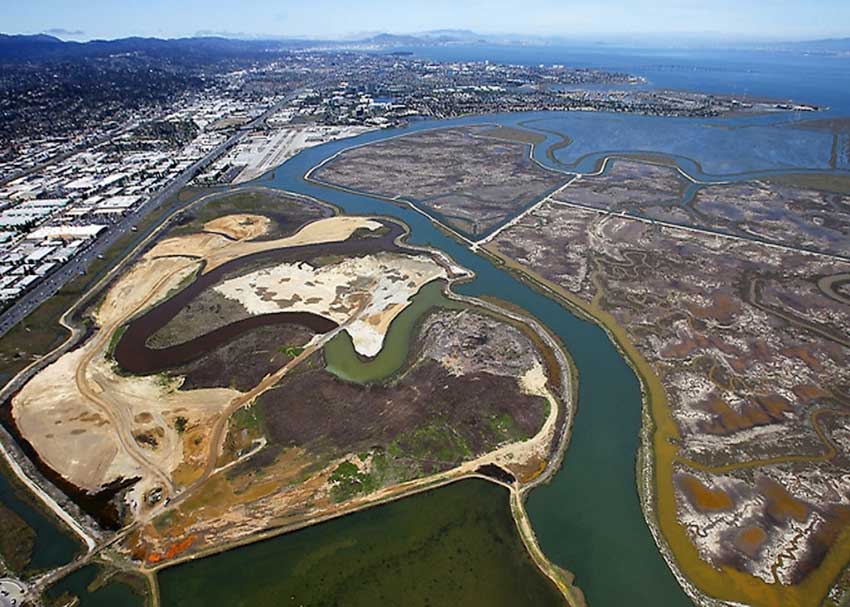 ENVIRONMENTAL INFRASTRUCTURE & WETLANDS RESTORATION
Choose from the following links for further information about individual projects.
NASA Ames Wetlands Restoration
<<U.S. Fish & Wildlife Service
After we proposed an alternative method to provide needed wetland restoration to the United States Fish and Wildlife Service (USF&WS), Pacific States saved several million dollars using our As-Agent contracting format, and successfully completed the restoration of subsidence-impacted wetlands at six sites in San Francisco Bay. Over a six year period, and emplacing over six million yards of material, PSEC managed the entire project including QA/QC functions, scheduling, sourcing and emplacement. A hallmark project for the USF&WS, the method designed by PSEC has been studied for use at sites throughout the country..
Client: USF&WS
Regulatory Agency: USFW&S, DFG, BAAQMD, DTSC, BCDC, ACOE
Project Duration: 5 years (ongoing)
PROJECT DETAILS
Six sites for the USF&WS throughout San Francisco Bay
Long term in-fill projects to restore elevations (subsidence) of historical emergent wetlands and estuarine environments
Sites are managed by PSEC in their entirety, and involve over 5,000,000 yards of imported and placed material
Engineering and design incorporate 50-year look-ahead to include substantial sea-level changes anticipated for the Greater Bay Area
All elements of the project managed by PSEC: material selection, profiling, placement, QA/QC and adherence to regulatory and environmental protocols
Multi-million dollar resultant savings to the federal government: a Project of Note for USF&WS