Environmental Infrastructure & Wetlands Restoration: Wetlands, Marshes, & Shorelines/Baylands Recovery Projects
---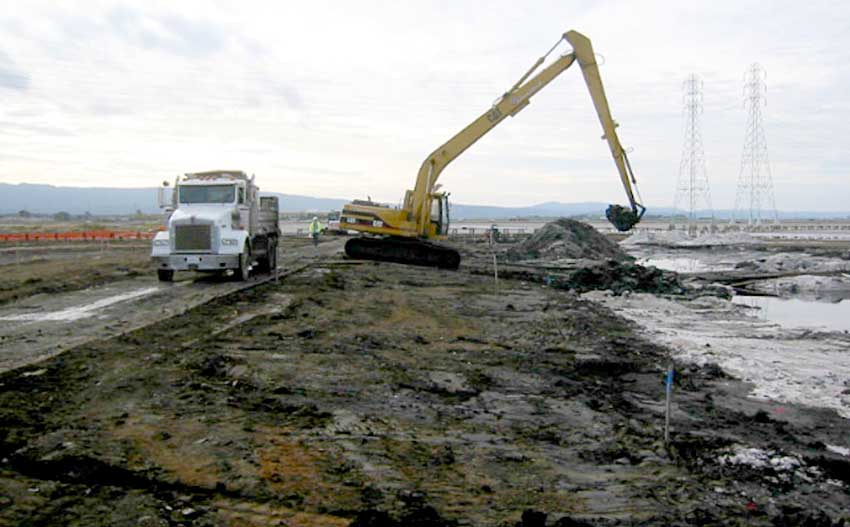 ENVIRONMENTAL INFRASTRUCTURE & WETLANDS RESTORATION
Choose from the following links for further information about individual projects.
NASA Ames Wetlands Restoration
<<Baylands Recovery Project
A former shooting range in degraded seasonal wetlands on the San Francisco Bay required the removal of PAH and lead-impacted material, on-site soil stabilization, and the restoration of appropriate habitat, all while working in soils that were subject to liquefaction, and extremely unstable. PSEC completed the four month project on time and in the most unforgiving of working environments.
Client: City of San Francisco Public Utilities Commission and Cargill Salt
Regulatory Agency: DTSC, RQWQCB, BCDC, DFG
Project Duration: 4 months
PROJECT DETAILS
Contamination on the site resulted from operation of a trap and skeet range from 1939 through 1994
Excavation of soft sediments, on-site stabilization
Super-saturated waste treatment to reduce moisture level to meet waste acceptance
Remedial activities for lead, antimony, arsenic, and polycyclic aromatic hydrocarbon (PAHs)
The project site is located in former seasonal wetlands
Utilization of Low Ground Pressure and other specialty equipment to operate in unstable soils