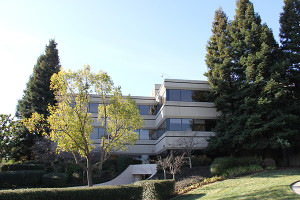 Pacific States Environmental Contractors, Inc., is one of the largest environmental contracting companies in the western United States. Since 1996, Pacific States has provided a full spectrum of environmental products and services to our clients in the public and private sectors. We have the resources, financial strength, and problem solving abilities to meet our clients' needs on time and within budget. Completing technically demanding projects is not the exception but is the rule at PSEC.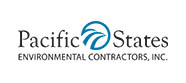 Incorporated in 1996, today PSEC serves as a construction manager, prime general contractor, value-engineering and design contractor, and subcontractor for government, public, and private sector clients throughout the western United States. While we were initially focused on serving the environmental remediation market, Pacific States Environmental Contractors has evolved into a multiple-discipline organization. We provide "As-Agent" project management capabilities, infrastructure creation, and design-build capacity on projects ranging from problematic earthworks and site remediation, to redevelopment and risk-assumption and risk-mitigation.
One of our greatest strengths is the access to the diversity and quality of our combined affiliate companies. We built our reputation on "Project Partnering" by sharing the vision and goals that our clients invest in. As a true project partner we reduce risks, maximize savings, deliver long term sustainability and provide our clients an educational experience. We maintain a proven track record of success through applied experience and achieve these goals by listening to, and teaming with, our clients. Every project is unique and we craft our approach to address their challenges and complexities. This has been the foundation of our growth and is our fundamental philosophy.
Oliver DeSilva founded his business in Alameda, California in 1931 on integrity, a strong work ethic, and inexhaustible energy. His interest in bettering his community led to lasting personal and professional relationships, driving the growth and evolution of his company into the DeSilva Companies.
The DeSilva Companies headquartered in Dublin, California, and with regional offices in Sacramento, Orange County, and San Diego County collectively form one of the largest vertically-integrated organizations on the west coast (see table below). The companies employ more than 1,000 salaried professionals and craft employees and serve every construction and environmental market sector.
Pacific States recognizes how vital our employees are to the success of each project and your overall satisfaction. Our technical staff has extensive experience related to environmental remediation, demolition, redevelopment and mass excavation projects. By carefully recruiting, retaining, and investing in the most talented personnel in the industry, we maintain a highly qualified staff that is capable of delivering results on even the most demanding of projects.
President – Robert McCarrick, P.E.
Mr. McCarrick is responsible for the overall operations and leadership at Pacific States. As founding president, Mr. McCarrick has developed the overall structure of our organization, has instilled the values to which we ascribe, and has created an entity that demands adherence to quality, integrity and fair value in all of our business endeavors. In addition to selecting the team and approving the methodology on all of our benchmark projects, he oversees construction management, estimating, contract administration, and engineering. Mr. McCarrick is also president of Dumbarton Quarry Associates.
Estimating
With Over 50 years of combined experienced in specialty construction and remediation projects, our estimating team can provide the best value when negotiating with suppliers, vendors and subcontractors to obtain competitive pricing and favorable terms in response to proposal requests. We pride ourselves on developing relationships with clients based on our innovative, cost-effective remediation and construction approaches. Our team of experts is capable of providing innovative technology solutions, oversight and procedural recommendations, site operation planning, and management of subcontractor selections.
Pete Timmerman – Chief Estimator

Keith Donahue – Senior Estimator, MBA

Chris Pieri – Estimator

Michael Collings – Estimator

Debra Swoboda – Contract Administrator
Project Delivery
The people who deliver the various elements of our projects, from early-stage design and planning, to ongoing management and tracking of same, comprise the very core of our success. We rely upon them to sustain schedules, resource tracking, maintaining performance objectives and adhering to scopes and milestones. They, in turn, rely upon TAGUS—our proprietary project management software designed for the De Silva Companies, and unavailable to anyone else. TAGUS allows the most comprehensive, real-time project data tracking in the industry, and is scrupulously maintained daily by our team members. We have a full time staff dedicated to inputting all documents and cost-tracking data, which allows our Project Delivery team members to access ANY project-related information from any workstation in the field or in headquarters. From material manifests to safety audits, down to delivery chits and lunch receipts, TAGUS shows our people where they stand on any given project, at any given moment.
Keith Wayne – General Manager

Dennis Robinson – Project Manager, PhD, CIH

Mike Martin – Superintendent of Operations

Brian Eychner – Project Manager

Gary Overton – Project Manager

Nigel Staples – Project Manager

Blake Bergesen 

– Project Engineer

Chandan Singh – Project Engineer
Field Oversight
Our most experienced clients all say the same thing during a project:  "The Project Manager is important, but the better the Supervisor, the better my project runs…."  Our Field Oversight group is where the talent and experience gets applied directly in the field, and where critical safety, logistical and operational needs are met.  If there is one team member who should be considered the lynchpin for a successful completion, it is the Superintendent.  The entire Field Oversight crew, from Superintendents and  Foremen to task-specific lead-men, are the literal backbone all of PSEC's jobs.
Jon Hoppe – Superintendent

Rich Cutright – Superintendent
Materials Management
The Materials Management Group at PSEC is at the center of a hub of activity that spans all of our affiliated companies, and actually crosses over into the broader spectrum of all construction projects for our partners and our competitors alike. Unsurpassed situational awareness of any project in the northern California region, whether or not we are the contracting entity, makes our Materials Management Group the very best resource in the entire region to ensure the most appropriate and economical solution for the recovery, recycling, management and transportation and dispensation of soil and earthen materials. They are responsible for the efficient supply, coordination, and the matching of divergent sites with appropriate disposal and infill solutions, utilizing our disposal and collection sites, and various other project sites, to find the best and most cost effective use of material.
Bryan Evans – Materials Manager

Jake Poletti – Materials Approval Manager

Bryan Brasesco – Facilities Manager

Jason Hirsch – Material Approval Manager

Andy Vanskike –

Sample Technician
Program Management
Our Program Management group is responsible for special projects, business liaison and development, project discovery and vetting, and VLS (Very Large Scale) Infrastructure and Remediation Ventures. These are the Company "utility infielders", and they bring more than fifty years combined experience in remediation, design-build, general and specialty contracting, and project management and support to the table.
Nigel Staples – Program Manager (NorCal)

Robin Gomes – Business Development and Marketing Design
Safety Director – Eric Kechejian
Pacific States understands that safety is the single-most important aspect of the project lifecycle and that it extends to all people who come in contact with our field operations. Whether it is our employees, subcontractors, vendors, or our client, we take extreme efforts to ensure the safety of all persons throughout the course of our work.
Mr. Krechejian manages and implements the organization's environmental. He provides and coordinates safety education and training programs, and conducts project site safety surveys. Mr. Krechejian oversees and investigates incidents involving injury or property damage, and administers OSHA & MSHA compliance programs. In addition, he supervises a safety department staff of four full-time safety professionals and two administrative assistants.
Find contact information for team members.
PROJECT CYCLE Detail

The project cycle diagram below identifies the major project milestones found in all Pacific States projects. Pre-planning activities may include: pre-purchase environmental review, design support and coordination, and constructability analysis. These activities may be performed before a project begins or may be part of the overall project.
During pre-purchase environmental review we assist clients with land use planning so that the end use of the property can be accomplished in a timely manner based on the goals of the project.
Design support and coordination considers a practical review of the engineer's designs based on our field experience, so production is optimized. We provide ideas on lowering the cost of landfill disposal using treatment technologies or volume reduction techniques. We help plan the project sequence of events to make sure the project is finished on time and in budget.
Constructability analysis considers the best methods to use in the field and appropriate material substitutions, based on cost and practicality to accomplish the task. We can assist the consultant with the justification for a change with the regulatory agencies. We consider what material can be recycled and the best use of that material.
Once the pre-planning phase is complete, project estimators begin by pre¬paring a project estimate, utilizing a database-driven estimating system that includes many resources for typical activities on heavy construction projects.
Once a project is awarded and under contract, the estimate becomes the working budget for the project. Upon contract award and prior to entering the field, Pacific States will meet with the client to review the project's pre-field checklist and field implementation plans. Pacific States will ensure site access requirements are followed by field personnel at all times.
Following the contract award, Pacific States will begin work on pre-field deliverables. The final Site Specific Health & Safety Plan (HASP) will be submitted to the client. Upon receipt of the notice to proceed from the client, work on several plans will commence.
Depending on the size of the project, Pacific States may provide a field office and an equipment yard. Other tasks which may occur during project mobilization include: establishment of a water source for dust control, establishment of work zones, the installation of temporary fencing, construction of haul roads, excavation staking layout, and implementation of storm water best management practices.
Completing technically demanding projects is not the exception,
but is the rule at PSEC.